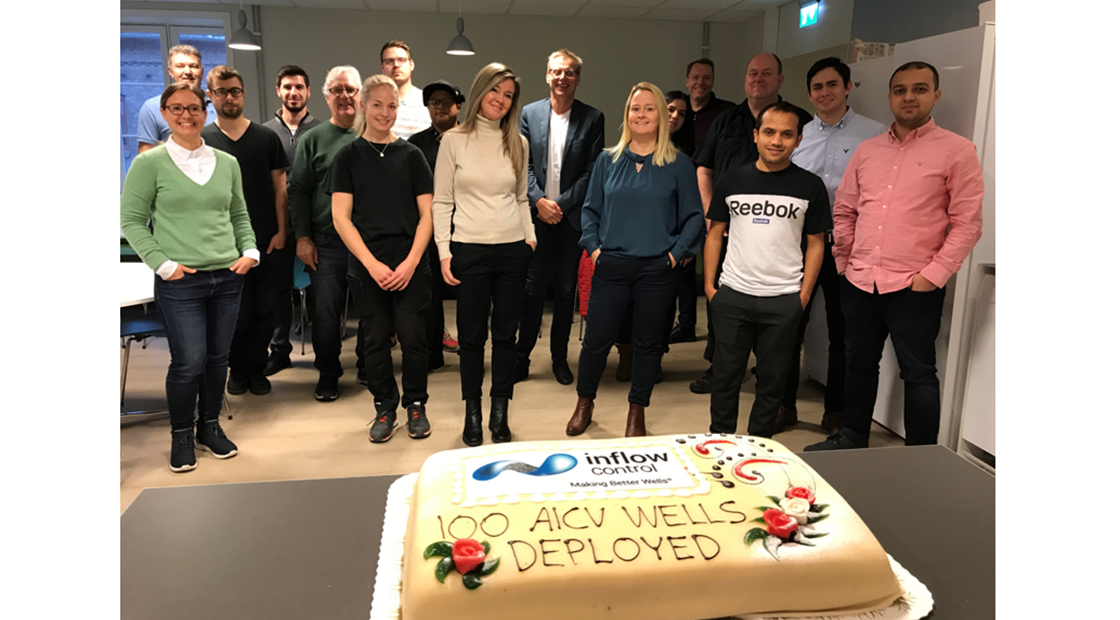 18/11/2020 by InflowControl
100 wells installed with AICV®
InflowControl proudly achieved its 100th well installation and has one of the largest and most diverse track records in the industry.
CEO, Vidar Mathiesen: "For us to pass the 100th well installed with our AICVs is a significant milestone.  We are proud of our team who made this possible and would like to thank our clients for trusting our game-changing technology and our partners around the world and notably our partners in Oman, Wahiba Energy and in Saudi Arabia, Dynamic Energy.  It is working together as a team with our clients and partners which enables us to Make Better Wells and the benefits are the wells recover more oil, produce less gas and water and the operations are more economic".
"In August 2020 we passed the five-year anniversary of our first well ever installed and this past September we passed our nine-year anniversary since we starting operating as InflowControl AS".
Mathiesen continues:  "100 wells is just the beginning as we have invested and refined our AICVs over the past years significantly and we have proven our technology across many different oil reservoirs globally.  We are fully confident with the data from these 100 wells that we have the industry's leading technology which autonomously shuts off un-wanted gas and water yet still allowing high oil production zones to produce.  Our AICVs have been proven repeatedly in some of the lightest and heaviest oil reservoirs in the world.  With the proper design of our AICVs and reliable zonal isolation, operators can increase oil recovery and greatly improve the environmental sustainability for their operations".
"Oil is a critical part of the energy-mix for decades ahead yet we can dramatically improve the environmental impact by reducing the GHG emissions and electricity required to produce the oil from the reservoirs with our AICVs.  This is simply amazing how the economic gains and environmental benefits can be achieved, hand-in-hand.  Thank you again to all of our employees, partners and our clients for there support, dedication and hard work over these past years".