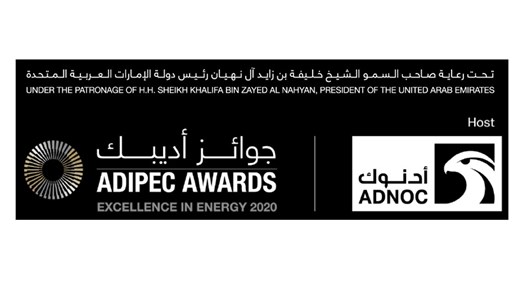 22/09/2020 by InflowControl
"Breakthrough Technological Project of the Year" Finalist - ADIPEC Awards
InflowControl are proud to have been nominated as one of three finalists for the 2020 ADIPEC AWARDS, "Breakthrough Technological Project of the Year".
Under the category of "Breakthrough Technological Project of the Year", InflowControls AICV® technology was nominated alongside Saudi Aramco and Seabed Geosolutions and Kongsberg Ferrotech.
BREAKTHROUGH TECHNOLOGICAL PROJECT OF THE YEAR
 - SpiceRack, Saudi Aramco and Sebed Geosolutions
 - Nautilus an innovative single robot delivering cost effective-quality subsea pipeline IRM services, Kongsberg Ferrotech
 - AICV® (autonomous inflow control valve) - Unlocking wells with high GOR and high water cut, InflowControl
InflowControl is competing for the award with our game-changing AICV® (Autonomous Inflow Control Valve).
AICVs enable E&P companies to manage excessive GOR and/or water cut at the source (downhole), which in turn dramatically reduces top side treatment requirements and reduces GHG emissions all while improving oil recovery which supports operators in "Making Better Wells".
Winners will be announced Monday November 9th during the Virtual Ceremony.
| Awards | 
As outlined on ADIPEC website, 2020 marks the 10-year anniversary of the ADIPEC Awards as we proudly continue to recognise, honour and celebrate the people, projects and ideas that shape the future of the oil and gas industry.  
The ADIPEC Awards aims to bring to light the pathfinders, those who dare to redefine how we do business. Rewarding the industry's best in class.
This year we introduce four new categories, further bolster our adjudication process and welcome global energy leaders to our exceptional jury panel.