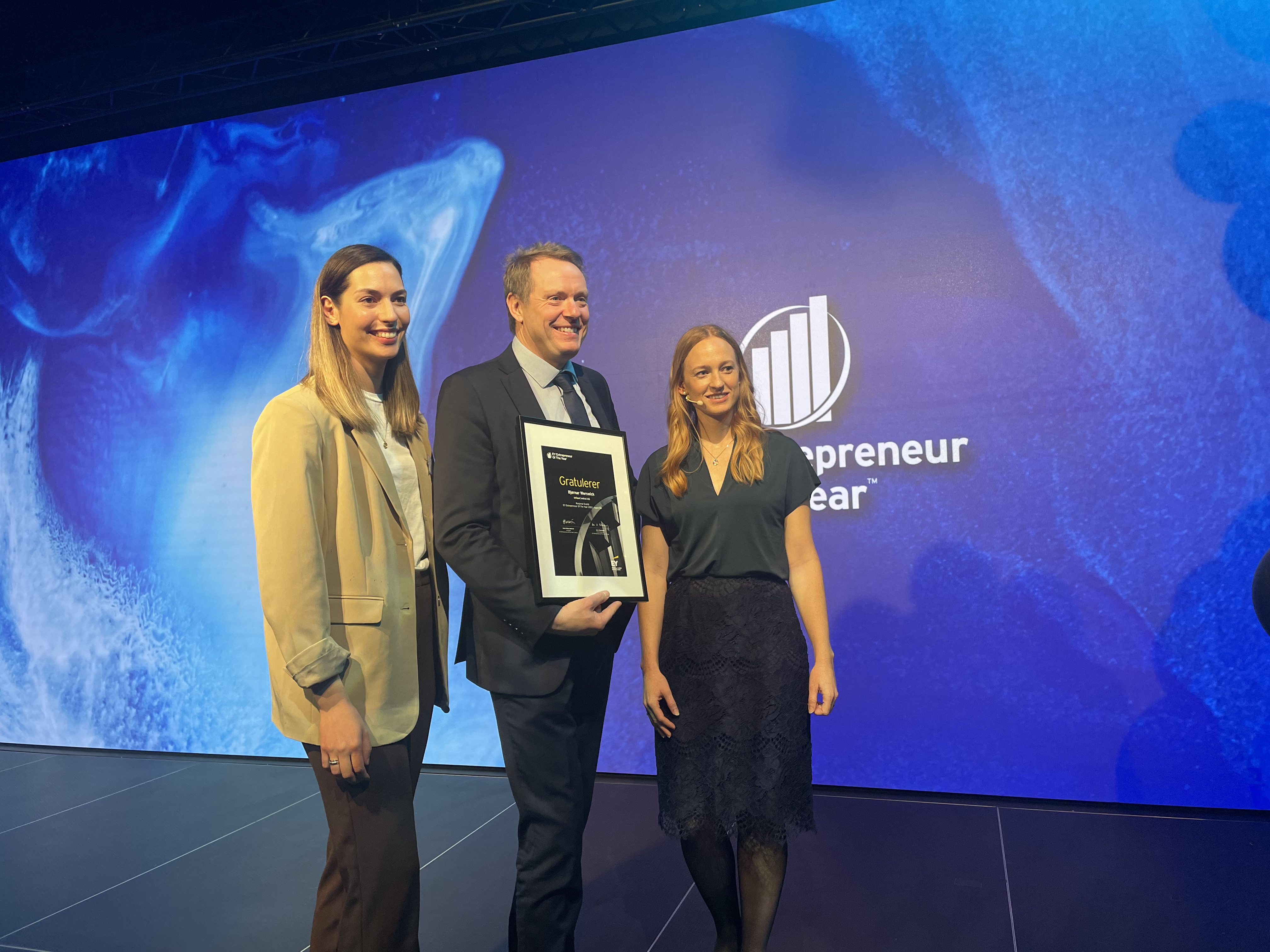 24/11/2022 by InflowControl
EY Entrepreneur Of The Year - Regional Winner
"EY Entrepreneur Of The Year (EOY) is the world's largest entrepreneur program with awards in over 60 countries. EOY recognizes the most ambitious leaders who are building and sustaining successful, dynamic businesses around the world."
CTO and co-founder, Bjørnar Werswick states: "We are proud and humble to be regional winner of EY Entrepreneur Of The Year. We want to thank our customers, partners and suppliers for your continuous support. A special thank you to our dedicated team for making this possible."
Thank you to EY for the successful event, and congratulations to the other nominees and to the regional winner Bjertnæs & Hoel in the category 'Sustainability'.
EY Entrepreneur Of The Year (EOY)