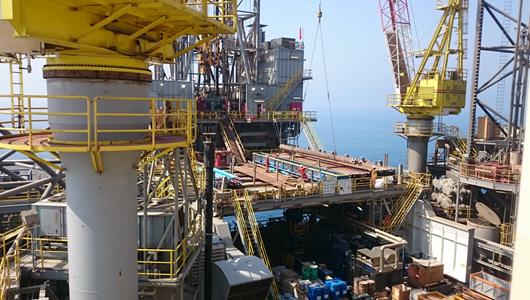 25/10/2020 by InflowControl
Five years since worlds first AICV® installation offshore in GCC
InflowControl and a Major Operator made history in August 2015 with the first global installation of the industry's game-changing autonomous inflow control technology, the AICV®. Five years later, the well continues good performance and marks an exciting anniversary for InflowControl.
CEO, Vidar Mathiesen: "We are proud for this five year anniversary of our first ever AICV® well deployment.  The oil well located offshore in the GCC is still performing good, just as InflowControl and the operator designed it to do.  Since this first well was deployed over five years ago we have delivered excellent results for our clients in nearly 100 wells world-wide.  We would like to thank our customers for their continued support and efforts in optimizing their well designs to maximize oil recovery through the use of technology".
"InflowControl have developed a game changing technology for the oil and gas market - our AICV® technology which shuts off or greatly chokes parts of the oil well that have high gas (GOR) and water cut yet our AICVs allow increased production from the sections of the well that are rich with oil.  This provides dramatic economic and environmental benefits by reducing un-wanted gas and water production to surface and increasing oil production and total oil recovery.  We are focused on helping operators in 'Making Better Wells' and we would like to thank our clients and our employees to get us to this point and we look forward to continuing this long term value for many more operators world wide".