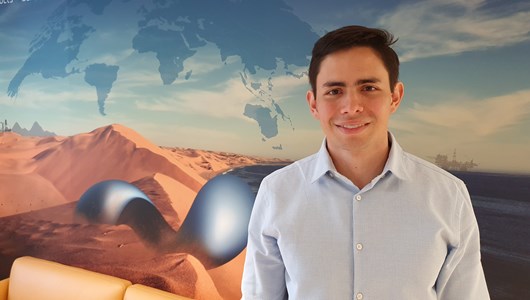 01/10/2020 by InflowControl
InflowControl announces new Reservoir Engineer
Expanding the Subsurface team with the addition of our newest Reservoir Engineer, based in Norway.
InflowControl continues to expand its Subsurface discipline with the appointment of Mr. Juan Luis Molina Landínez effective Oct.1, 2020. Juan Luis joins InflowControl as a MSc. graduate in Petroleum Engineering with specialization in Reservoir Engineering from University of Stavanger and previously graduated with a BSc. in Petroleum Engineering from Universidad Surcolombiana in Neiva, Colombia.
Juan Luis brings internship experience from Ecopetrol Colombia where he originates from and will work at the InflowControl headquarters in Norway, supporting global projects with the diverse clients of InflowControl.
CEO and co-founder, Vidar Mathiesen stated:  "We are excited to expand our technical team further as we are constantly thinking of how to support our global customers needs and this includes having technical professionals that can also communicate with our clients in a variety of languages.  Juan Luis brings excellent education background and regional knowledge from Colombia and we look forward to him growing within our team and support our clients in 'Making Better Wells' by stopping unwanted gas and water and increasing oil production through our patented AICV® technology".