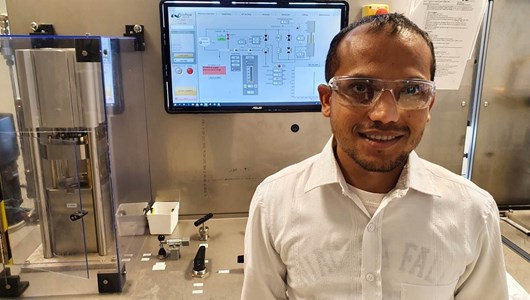 07/10/2020 by InflowControl
InflowControl expands R&D group
Expanding the R&D team with addition of Development Engineer in Norway.
InflowControl are proud to announce it is strengthening the R&D team with the addition of Tilak Dhital as Development Engineer. Tilak will be based in the headquarter office in Norway which houses InflowControl's engineering, research and development teams.
Tilak joins InflowControl with strong academic training with a MSc. in Fluid Mechanics from Norwegian University of Science and Technology along with experience from Baker Hughes as a Process Engineer.
CTO and co-founder, Haavard Aakre states: "We are excited to expand the technical capacity within our R&D team as we are constantly re-investing in technology development to continuously improve our patented AICV® technology.  Our AICVs help our customers recover more oil while producing less gas and less water.  We are proud to continue investing in technical personnel to support our clients in Making Better Wells".