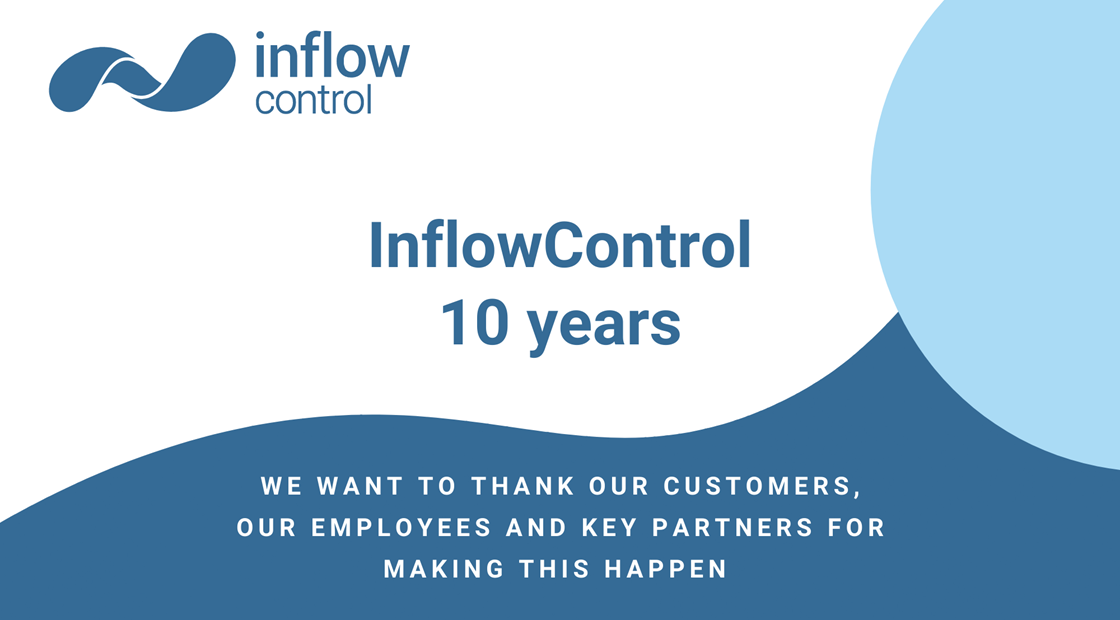 06/10/2021 by InflowControl
InflowControl is celebrating its 10th Anniversary
InflowControl is celebrating its 10th Anniversary and we want to thank our customers, our partners and our employees for their support and commitment over the years.
We are humble and proud as we reflect on what has been achieved over the past 10 years. There have been different challenges, celebrations, milestones, and education in how to help our customers in Making Better Wells. From the 1st well deployed offshore in Saudi Arabia in August 2015 to our 160th well deployed onshore in Oman in September 2021, we see a very exciting future.
Our Vision is to change the oil industry to become more sustainable and cost efficient. We are doing this by following through with our Mission which is Making Better Wells that produce more oil, less water and less gas.
In ten years, our company has grown from 3 people to 43;  from 1 office in Norway to 10 across the world. We are proud to have the worlds most educated and dedicated team who daily strives to change the oil industry for the better and to support our customers in 'Making Better Wells'.
Vidar Mathiesen, CEO and co-founder stated: "We want to thank our customers, our employees and key partners for being a part of our company's success over the last decade. We have started to change the oil industry, we have managed to do amazing things with our technology such as reducing oil companies unwanted gas by over 90% and water by over 80%, and still increasing oil production by up to 50%. This is fantastic for the oil industry as the environmental benefits are significant and the economics are unbelievable.  Our customers are paying back the well costs within a matter of weeks and months and producing more oil from the reservoir over time; this is something we are very proud of. I would like to extend a special thank you to our dedicated team for their hard work and commitment – a company is only as good as the people who work and live in it. Congratulations on our 10 years anniversary as it has grown a lot since Bjørnar, Haavard and I established the company in 2011."