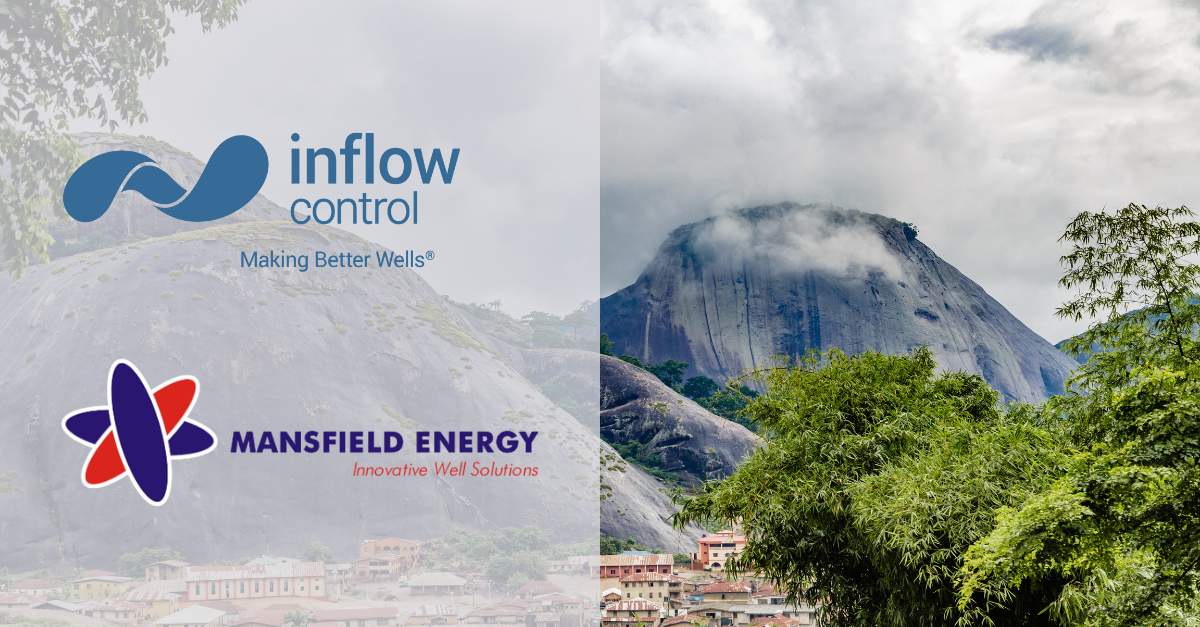 16/09/2022 by InflowControl
Nigeria collaboration agreement signed
InflowControl have partnered with Mansfield Energy in a collaboration agreement to support Operators in Nigeria to improve oil production, whilst reducing water and gas production challenges. The agreement will increase the local Nigerian content through engineering and operational support.
Mansfield's Managing Director, Mr. Dapo Oshinusi states: "We are excited to bring InflowControl's AICV® technology to Nigeria, as there are many challenges with excessive water production in the land, swamp and deep-water oil fields of the Niger Delta. Nigeria needs technology to lower lifting costs and improve oil production. InflowControl have this technology with their Autonomous Inflow Control Valve. We at Mansfield have a long history of bringing inflow control technology to Nigeria with very good success, this started back in the mid 2000's when we introduced  Reslink ICDs and screens which enabled Nigeria operators to delay water breakthrough and improved returns on investment. Now with the advancement of the inflow control technology,  InflowControl's AICV® technology can greatly reduce water and gas production while enabling improved oil recovery and returns on investment. "
InflowControl's CCO, Brent Brough states: "We have been working with Nigerian operators for several years in designing wells which will dramatically reduce water cut by 50-80% through the use of our AICV® technology. This will greatly reduce the electricity costs needed to pump the oil to surface and will also increase profitability per barrel of oil produced. The Niger Delta has vast sums of oil remaining, it just needs a technology that can make the existing fields profitable again;  we can do that with our AICV®."
Mansfield Energy is a leading provider of Oilfield Services to the oil and gas industry in Nigeria. The company started operations in 2002 and has evolved over the 20 years, establishing a reputation for innovation and professionalism. Mansfield's services range through drilling, completion, intervention, production phases and engineering services within the upstream and midstream sectors.
InflowControl is a Norwegian technology company with proven experience from developing and introducing the newest Autonomous Inflow Control technology within a conservative oil industry. InflowControl's vision is to change the oil industry to become more sustainable and cost efficient. Increasing ultimate oil recovery is one of InflowControl's primary objectives when developing and modelling the subsurface application of their patented AICV® technology.