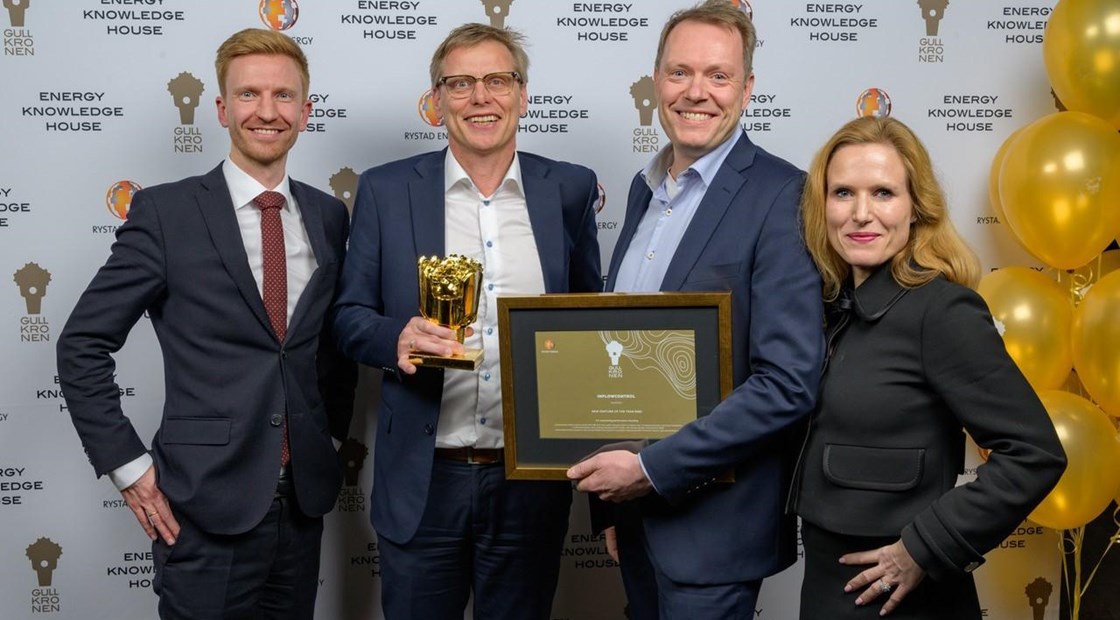 20/01/2020 by InflowControl
Winners - 'New Venture of the Year' by Rystad Energy
InflowControl are honored to have been selected as the winner of the Gullkronen Award for New Venture of the Year.
InflowControl CEO and co-founder, Vidar Mathiesen and COO and co-founder Bjørnar Werswick were on hand to collect the award.
CEO, Vidar Mathiesen: "I'm proud we have won this prestigious award by Rystad Energy. Thank you to our team of employees as they are very dedicated and through their hard work and technical expertise and service to our clients has it made earning this award possible.  InflowControl have developed a game changing technology to the oil and gas market - our AICV® technology.  We are truly helping operators in 'Making Better Wells', and this has dramatic economic and environmental benefits by reducing un-wanted gas and water production and increasing oil production and total recovery.  Thank you to our clients and our employees to get us to this point and we would like to acknowledge all of the other companies that participated in the Gullkronen awards as we are honored to be beside them, and thank you to Rystad Energy for this award".
More information here.